Skate 3 Own The Spot Locations
Here are all 16 "own the spot" locations for skate 3.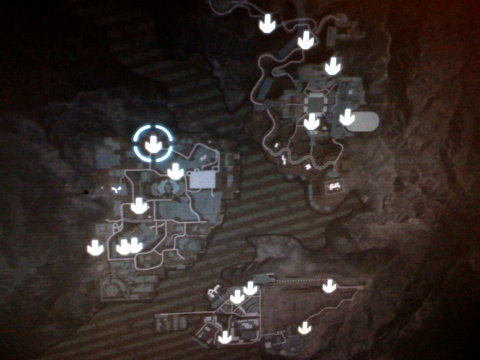 Shortcut
The easiest way to find them this year is to load up your online challenge map, go to the Versus menu and choose spot battle. That will list all 16 spots, even if you have not found them in single player. Highlight a spot you have not found yet, create a private match, and you will spawn at the spot by yourself in an online game session. From there, just use the pause menu to leave the session and boom, spot found for your single player career.
Downtown District
Aletown Alley
Arbor Ledge
Ender's Stair
Planter Madness
The Ninth Dimension
Wrong Hole
Industrial District
Concrete Playground
Grinds of Destiny
Park This
Rock Blocks
Splitter
University District
Drainage Ditch
Library Exit
Stadium Bank
The Kink
The Wall