Grandma's Boy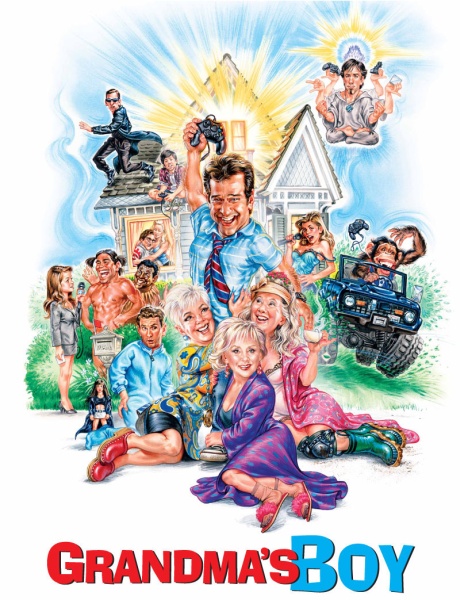 I just wanted to point out a film that's extremely under appreciated, Grandma's Boy. It didn't have much marketing when it came out in 2006 and got mostly horrible reviews (16% on RT but 7/10 on IMDB)… However, its up there in my top 10 movies of all time list. Let me share for you some things this movie has that makes it worth the watch.
Copious weed smoking and stoner moments
Lowbrow humor through and through
A very sexy Linda Cardellini from Freaks and Geeks fame.
Speaking of Apatow lackies it also has Jonah Hill
Video game playing, testing, and shit talking
Happy Madison Production
Kevin Nealon
Boobs
I mentioned the entire plot is about smoking weed and playing video games, right?